Designing for Neurodiversity
Creating enabling office environments.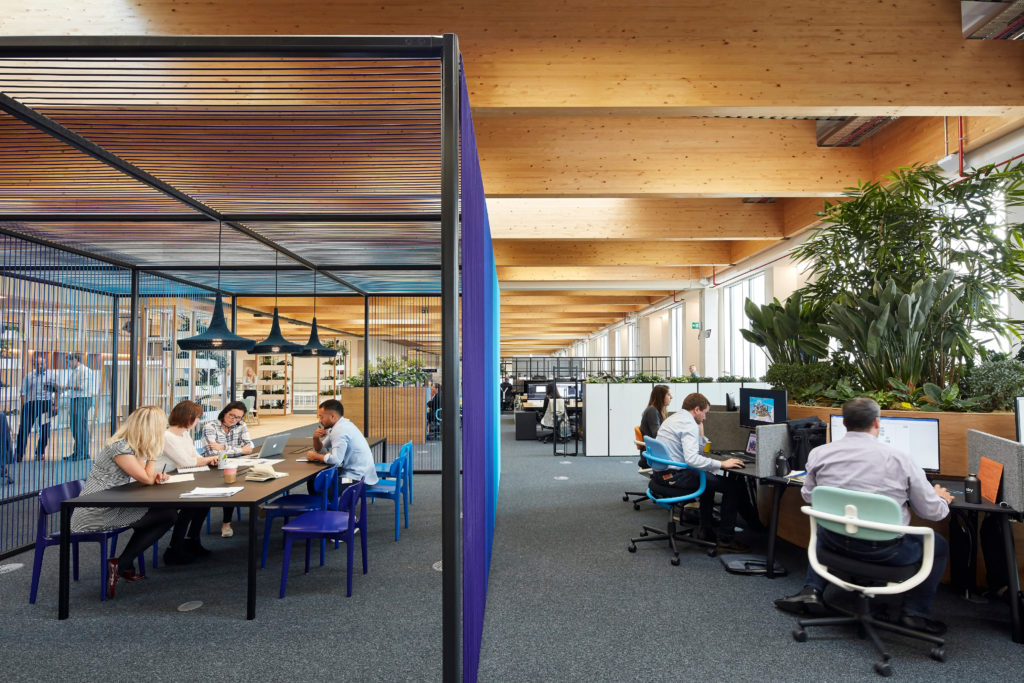 Today, PLP Labs and Centric Lab launched a new research report for the British Council of Offices (BCO), Designing for Neurodiversity. The report examines the impacts that physical spaces have on their users, finding that certain spaces can be disabling because of their poor design and lack of consideration for the diverse needs of users. This is particularly true for neurodivergent individuals, whose conditions – while all experienced differently – are often negatively impacted by light and noise pollution and other sensorial sensitivities. This can cause individuals to experience high levels of stress due to heightened sensorial perceptions, inconsistent levels of comfort with learning and socialising, and difficulties regulating their moods.
The report links poor office design with increased occurrences of burnout among neurodivergent individuals, who appear more likely to develop the syndrome especially as they often mask or suppress symptoms as a way to fit in. It makes it clear however that a person does not carry a disability; it is an environment or situation that disables a person.
PLP Labs and Centric Lab set out guiding principles to designing with neurodiversity in mind, stressing that office spaces should provide their occupiers with a sense of psychological safety, be intuitive, facilitate decision-making and be diverse and agile in their arrangements.
The full report can be downloaded from the BCO website here
Services:
User Experience
Workplace
ESGs